axytos

News
axytos on Tour 2022: The White Label BNPL Enabler goes Public
DMEXCO had to take a break for three years due to the pandemic, but the new start was a success: Around 40,000 visitors from 91 countries and around 560 partner companies took part in Europe's most important. BNPL enabler axytos presented its platform-based White Label solutions for retailers, conference fair for digital marketing and tech in Cologne. Over two days, more than 770 speakers discussed what social progress in the digital age can look like banks and payment service providers for the first time at DMEXCO.
This autumn, the successful tour also took the team to Munich to the Bits & Pretzels, to Regensburg to the E-Commerce Day and to Frankfurt to the ibi Payments Forum. Now we had the opportunity to talk to the team around axytos CEO Christoph Ruoff about their impressions at DMEXCO and the future of payments. We asked about the experiences and insights and collected some interesting quotes.
What does payment have to do with marketing?
DMEXCO has a clear focus on digital marketing. We wanted to know what payment processes have to do with marketing from Heike Hollenberg, Head of Competence Center New Business at axytos: "The axytos platform is based on a closed loop approach. This means that the data obtained from the retailer's payment area is also used for marketing, sales management and customer care, among other things, and directly and indirectly ensures significantly higher customer satisfaction there, for example by relieving the burden on telephone customer service.
This important connection was not entirely clear to some of our discussion partners, but we changed that on the spot and very successfully."
axytos at DMEXCO 2022 in Cologne (from left to right): Dr. Jörg Seelmann-Eggebert, Christoph Ruoff, Heike Hollenberg and Christoph Overmann. Their conclusion after two successful days at the trade fair: Next Generation BUY NOW PAY LATER is one of the most important payment benchmarks in retail and e-commerce of the future.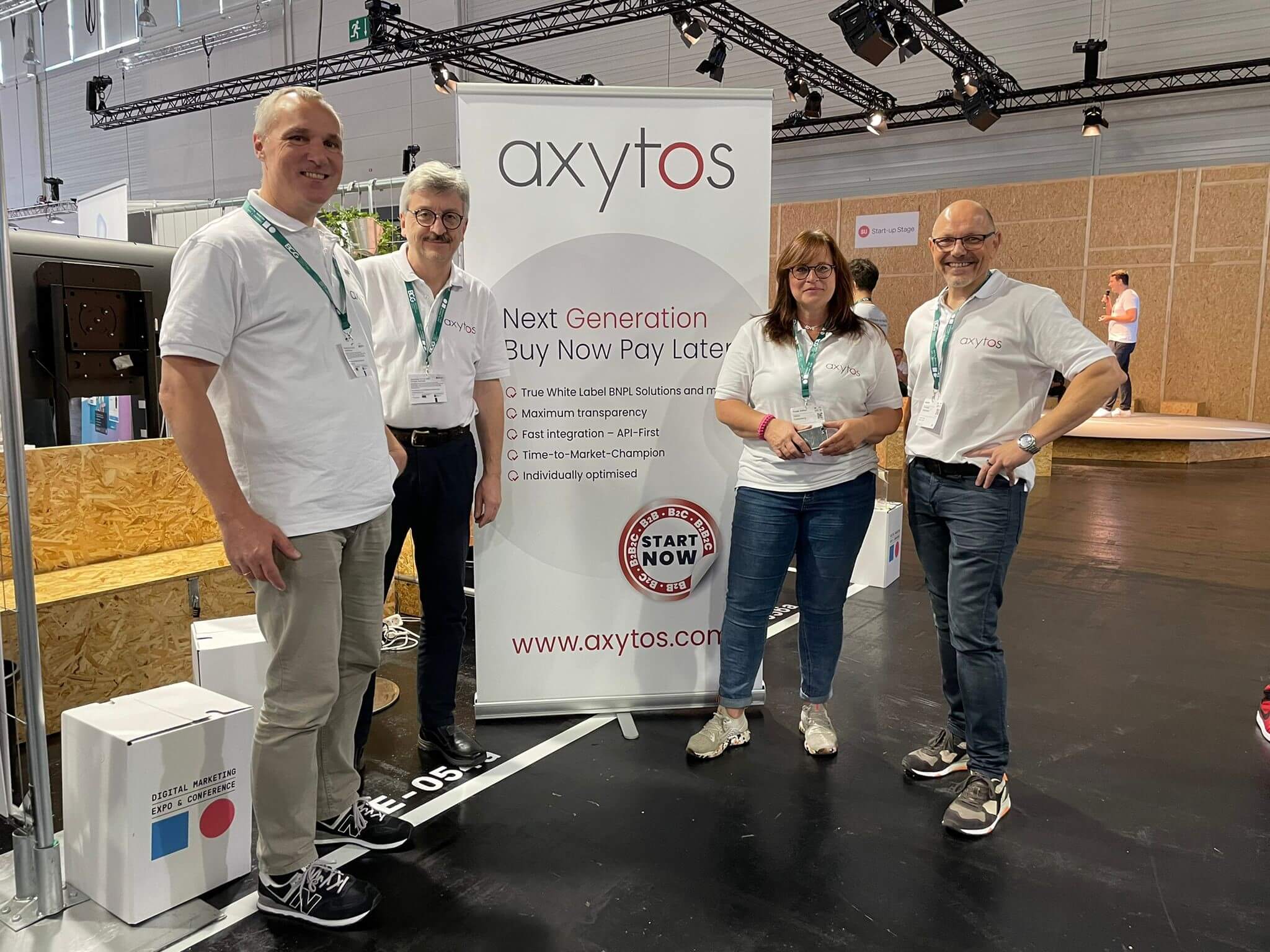 Successful business development in the axytos BNPL universe
axytos CSO and industry visionary Dr. Jörg Seelmann-Eggebert got to the heart of the matter in his keynote speech 'BNPL rethought' at the Start-up Stage. He gave us a brief summary: "Via the axytos platform, e-commerce and commerce put together an individual BNPL universe with B2All- and D2C solutions. With a whole range of convincing advantages: these include higher buyer satisfaction, as they can use their preferred payment method. This also results in greater consistency in the area of existing customers.
In addition, the communication between merchant and buyer always takes place completely transparently in the merchant's brand world and is not taken over by one of the large wallet providers. This creates trust and strengthens buyer loyalty. Last but not least, merchants increase their sales without the risk of default and achieve fantastic conversion rates. Particularly clever merchants use axytos BNPL enabling in a multichannel environment, i.e. both online and at the PoS, in order to be able to offer their shoppers the best and most popular payment methods in all worlds."
Focus on internationalisation
Christoph Overmann, axytos Head of Sales, brings another aspect into play, he was attracted by the international audience in Cologne: "In Germany, Buy Now Pay Later is actually old hat and stems from the catalogue tradition. But BNPL offers are also becoming more and more popular internationally and are also increasing turnover in retail there, as current market data prove.
The discussions with the numerous visitors from abroad have once again emphatically confirmed that there are immense cross-border opportunities for axytos and that successful expansion into foreign markets is only a question of time."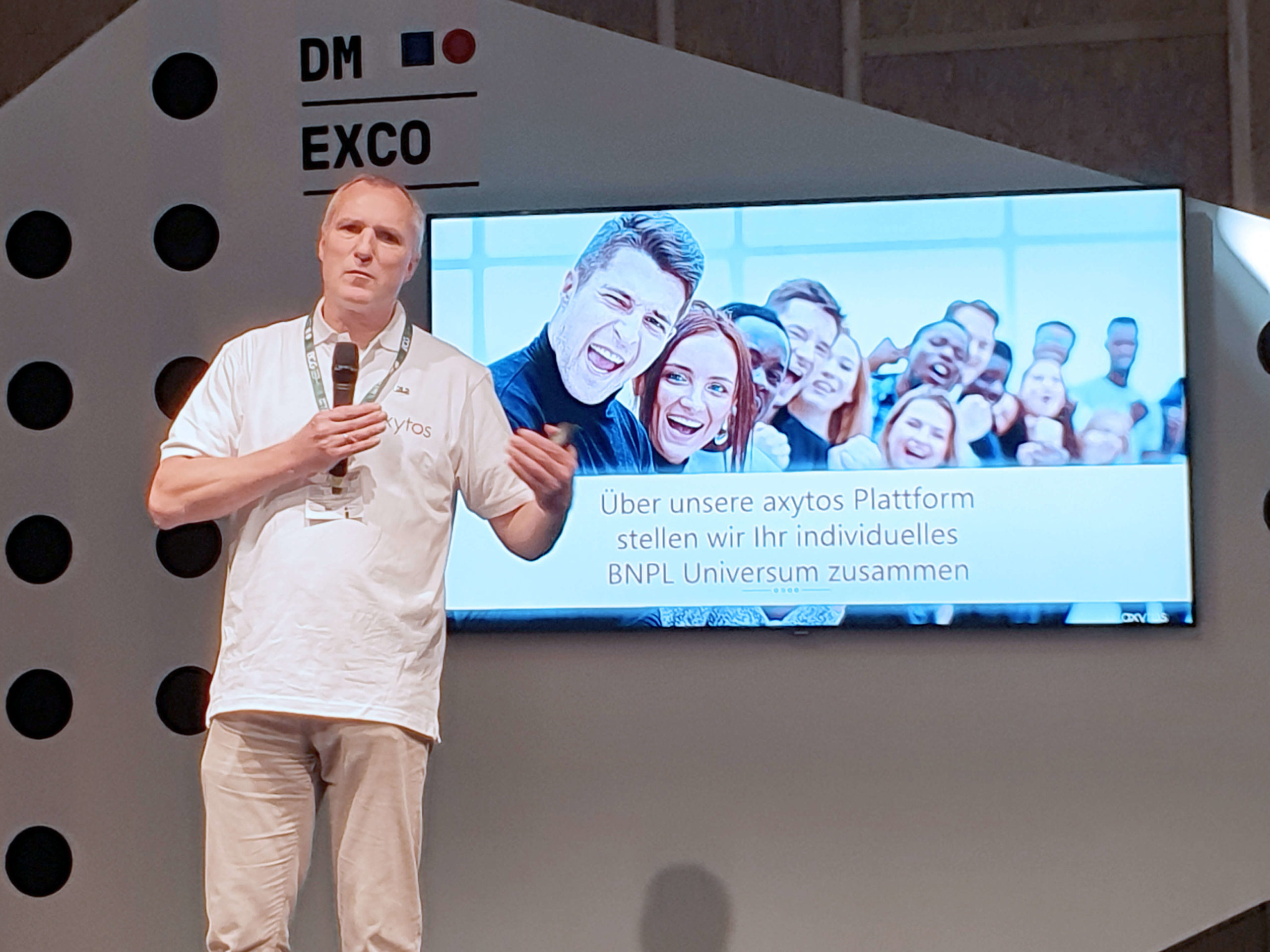 axytos CSO Dr. Jörg Seelmann-Eggebert convinced at the DMEXCO Start-up Stage with his presentation: 'BUY NOW PAY LATER rethought'
Follow axytos on LinkedIn. There you can find out, among other things, how the successful axytos tour will continue in 2022/2023:
www.linkedin.com/company/axytos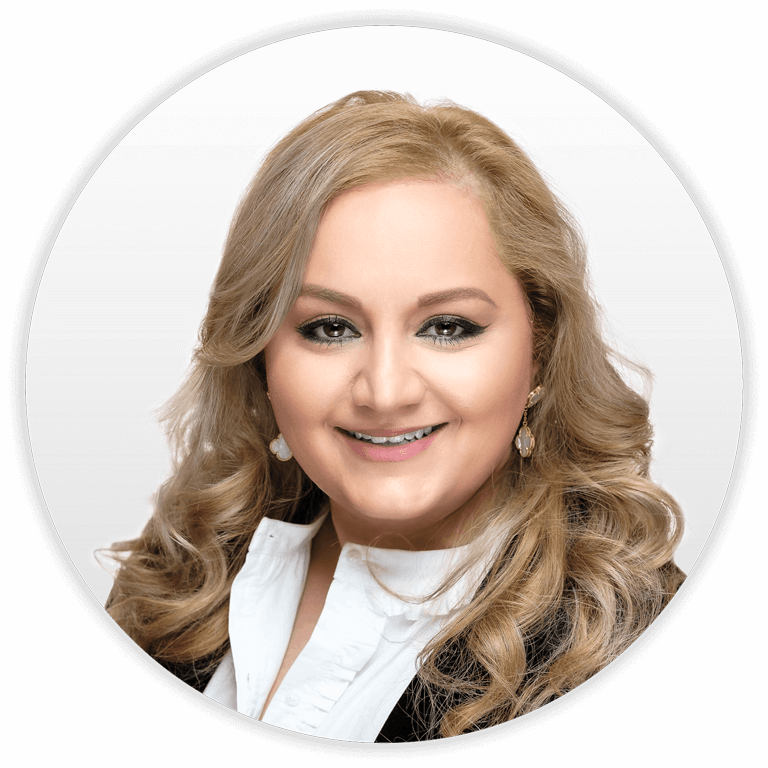 Subscribe to axytos News now and always be the first to know.